Nintendo's GameCube was released in 2001 as a follow-up to the Nintendo 64. It was the first console made by Nintendo to use mini DVDs instead of cartridges and has sold over 21 million units worldwide.
Although the console was discontinued between 2007 and 2009, the console still has a cult following among the gaming community. So, how much is a GameCube worth today? In this article, we will answer this question while also discussing some of the most successful GameCube games and sharing some of the reasons for their enduring popularity.
What is a GameCube worth today?
Today, a loose GameCube can sell for anywhere between $20 to $70 on eBay and in second-hand stores. GameCube controllers also sell for around $10 to $30. However, consoles that are still in the original packaging are considered collector's items and can be sold for significantly more, with some special editions attracting upwards of $3000.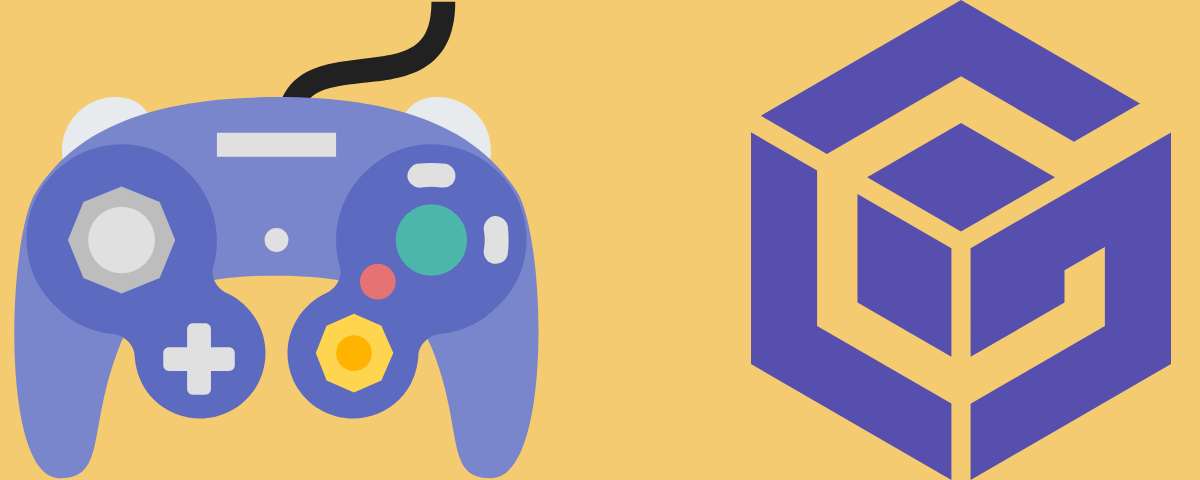 What are the most popular GameCube games?
The most popular GameCube game of all time is 'Super Smash Bros. Melee'. It is a fighting game that was initially released in 2001. It features characters from Nintendo video game franchises like  Mario, The Legend of Zelda, Star Fox, and Pokémon. The stages and gameplay modes are also inspired by these franchises. The game sold over 7 million copies worldwide.
Another popular Gamecube game is 'Mario Party 4'. This multiplayer party game features characters from the Mario franchise and was released for the Nintendo GameCube in 2002. It went on to sell over 2 million copies. Resident Evil 4, a survival horror shooter game was also a big success for the GameCube, and has managed to move over 1.5 million copies since its release in 2005.
You can find a list of some more of the best selling GameCube games below:
Mario Kart: Double Dash (2003)

Super Mario Sunshine (2002)

The Legend of Zelda: The Wind Waker (2002)

Luigi's Mansion (2001)

Animal Crossing (2001)

Pokémon Colosseum (2003)

Star Fox Adventures (2002)
Why was the GameCube so popular?
There are lots of reasons why the GameCube was so widely loved. Some of the reasons for its popularity are listed below.
Unique design
One of the reasons why the GameCube was so popular is because it had a unique design. It was also very small, which made it easy to transport. The GameCube's shape was the first of its kind. It has a large handle, space for up to four controllers and two memory cards, and a disc drive at the top. All of these features make it look very different from the consoles we are used to today.
Choice of color
Although the standard GameCube color was indigo, there were other colors and special editions. These special editions could be purchased separately or as part of exclusive bundles.
Child friendly
The GameCube also played a role in shifting perceptions about gaming. In the early 2000s gaming had begun to attract a bad reputation due to the amount of violence featured in popular titles such as Grand Theft Auto, Splatterhouse, and Doom. Child-friendly GameCube games such as Super Monkey Ball were aimed at younger audiences and instead encouraged gamers to solve puzzles and navigate mazes.
Compatibility with handheld consoles
The Game Boy Player add-on also allowed gamers to play Game Boy, Game Boy Color, and Game Boy Advance cartridges on the television. This was the first time some gamers were able to enjoy Nintendo games on a large screen and increased the console's library by hundreds of games.
Fast loading speeds
Even by today's standards, the GameCube was remarkably quick to load. Some games had loading times of close to zero, which meant gamers could get stuck into their favorite games much faster. Compared to other popular consoles at the time such as the PlayStation 2 and Xbox, the GameCube provided significantly reduced load times.
Exclusive games
Some of the best-selling GameCube games of all time were exclusive to the console. This meant that the developers for titles such as Kirby Air Ride, Pokémon XD: Gale of Darkness, and Wario World were able to design games solely with GameCube players in mind, without having to worry if the game would work on other consoles.
Why was the GameCube discontinued?
The GameCube was discontinued worldwide by 2009 largely because Nintendo wanted to focus efforts on its new Wii and Nintendo DS systems. However, listed below are some other factors that contributed to the end of the GameCube's golden era.
Lack of online compatibility
One of the biggest weaknesses of the GameCube was its lack of online compatibility. GameCube's biggest competitors, the PlayStation 2 and Xbox, were quick to embrace the move towards online gaming whereas Nintendo was much slower to invest in online features. This absence of interactivity hurt the GameCube's appeal.
Microdiscs
Although the GameCube was the first Nintendo console to use optical discs, to reduce privacy risks and lower production costs, Nintendo chose to use mini DVDs. These smaller discs had a smaller storage capacity than the DVD format used by its rivals. Because of this, any full-motion video scenes and audio were compressed to fit and this reduced their quality.
Range of games
The GameCube's library might have been more diverse than its predecessor, the N64, but it still could not compete with the choice offered by Sony and Microsoft. Most gamers agree that Nintendo failed to cater to popular genres such as RPGs, fighting, and racing games and this led to indifference towards the console.
Reasons to sell your GameCube console and games now
The GameCube is no longer being produced, so it's becoming more and more difficult to find new games and consoles. Games for the GameCube are becoming harder and harder to find as well. Gamers are therefore willing to pay more than in the past, especially if you have a special edition console or any rare games.
If you no longer use your GameCube, decluttering can help to free up space in your home. You might not want to use your console or games anymore, but someone out there will. Therefore, selling your GameCube won't just make it easier to keep your home clean and tidy, but could help someone to complete their gaming collection.
The GameCube has also been superseded by new Nintendo gaming consoles, such as the Wii and the Switch. If you like to stay on top of the latest trends in gaming, trading in your GameCube could help you to buy a new console or game to enjoy.
How to sell a GameCube
Ready to part ways with your GameCube? The steps listed below can make selling your console easier:
Make sure your GameCube is in good working condition. If it's not, you may not be able to get as much money for it.

Clean your GameCube and remove all of the cords and wires.

Take some good-quality pictures of your GameCube from different angles.

Create a listing for your GameCube on a site like eBay or Craigslist.

Describe your GameCube accurately and include all of its features.

Set a price that you're comfortable with and be prepared to negotiate with buyers.

Ship the console safely and securely to the buyer once it has been sold.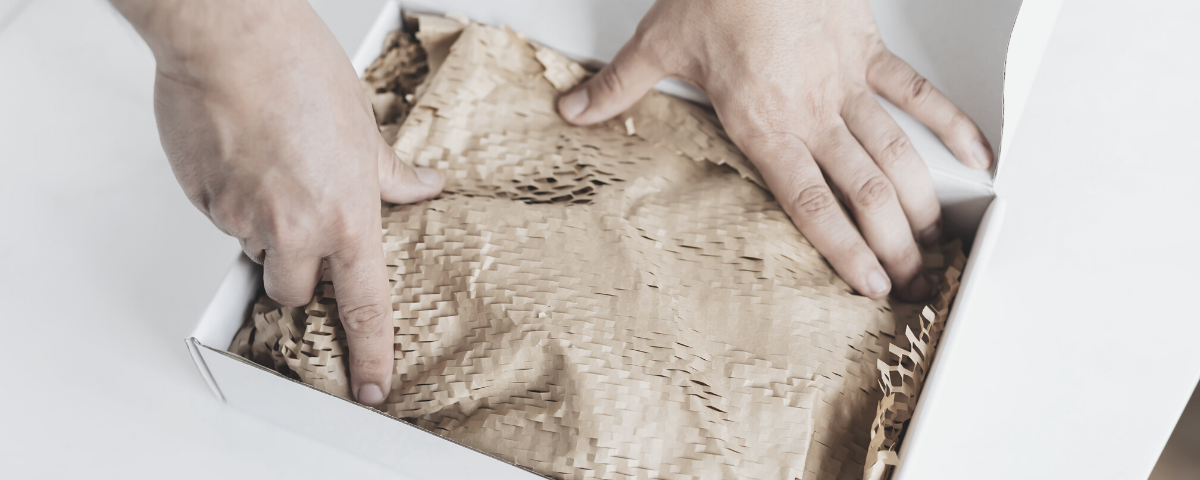 Ready to sell your GameCube?
There are a few reasons why you should sell your old games console. The first reason is that you can make some money off of it. You may not think that your old console is worth anything, but there are people who will be happy to buy it from you.
Another reason is that selling your old console clears up space in your home. If you have been holding on to your old console for years and never use it, then it's taking up valuable storage space.
Finally, selling your old console means that you can upgrade to the latest model. This gives you access to the newest games and features, and it ensures that you're using the best possible technology.
Ultimately, if you're looking for a way to turn your old console into cash, then be sure to do some research online to get the best price for your GameCube. Depending on demand you might be able to sell your console, controllers, and games as a bundle, or separately, so be sure to compare your options.